Welcome to Year 3
Our Class Teacher is Miss Jones.
Our Teaching Assistants are Mrs Wall, Mrs Abberton and Mrs Wilson.
Our Inspirational Person is Nelson Mandela.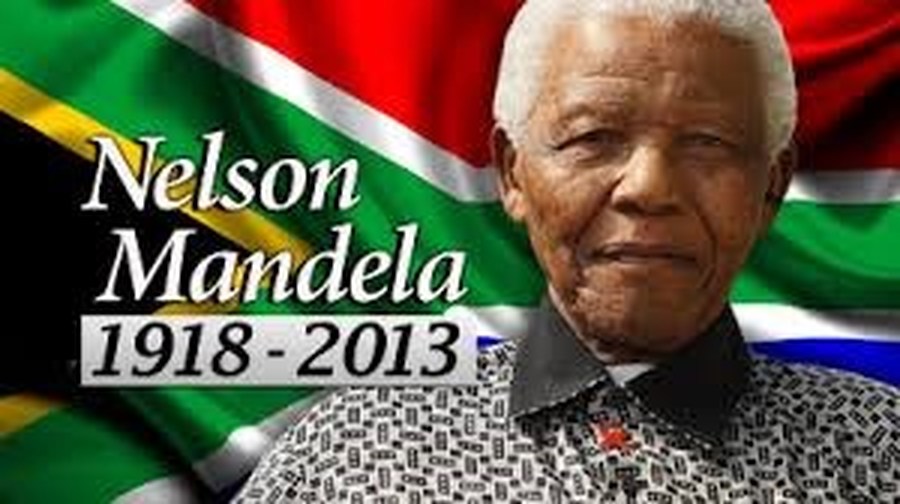 We are learning with Jesus to be the best we can be.

Click here to see our long term plan 2016/2017.
Spring 2

The Year is flying by! This week we mark the start of our season of Lent. It is especially important this year as we receive the Sacrament of Reconciliation for the first time. Please remember that sessions start for both children and parents on Wednesday 8th March at 6pm.

Click here to view our curriculum information for Spring 2 2017.
Stations of the Cross
We led the whole school act of worship on the third station of the cross - Jesus falls for the third time. As we reflect on this station we think about how Jesus teaches us to keep going and not give up hope.
First Reconciliation
We were very excited to start our preparation sessions for our First Sacraments this week. We talked about sin, how we need to be reconciled to God and one another and how we can wash our sins away.
Where's Wally?
We had great fun searching for Wally around school and found them all. We have made lots of money towards purchasing some new reading books for school.
Quest
To mark reading week, the whole school are reading the picture book 'Quest' by Aaron Becker. We are enjoying making predictions and discussing settings, characters and plot.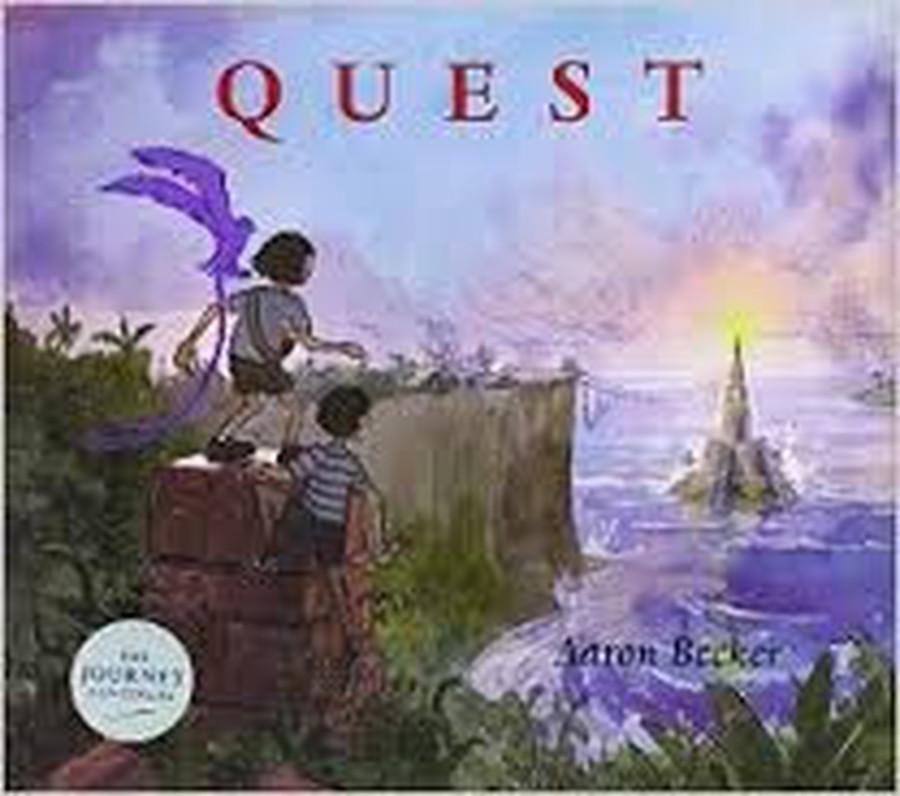 Spring 1

Happy New Year! The school year is going very quickly. We start preparing for our First Reconciliation this term and are looking forward to our special Mass with all our Prayer Sponsors on Thursday 12th January. Please do come and join us.

Click here to view our curriculum information for Spring 1 2017.
Telling a Story through Art
Our finished work...
Who's for tennis?
We were visited today by a coach from Heaton Tennis Club who showed us some tennis skills. We had great fun.
Class Assembly
Today we enjoyed sharing with everyone the work we have been doing on Yorkshire.
How long will it take?
We had a great time estimating how long we thought carrying out different tasks would take and then timing them to see if we were right.
Weaving
We've had a super afternoon making a start on our weaving. Look out for the final pieces coming soon...
Telling the Time
We are working hard at learning to tell the time. It is very hard!! We keep practising at home to help us get more confident.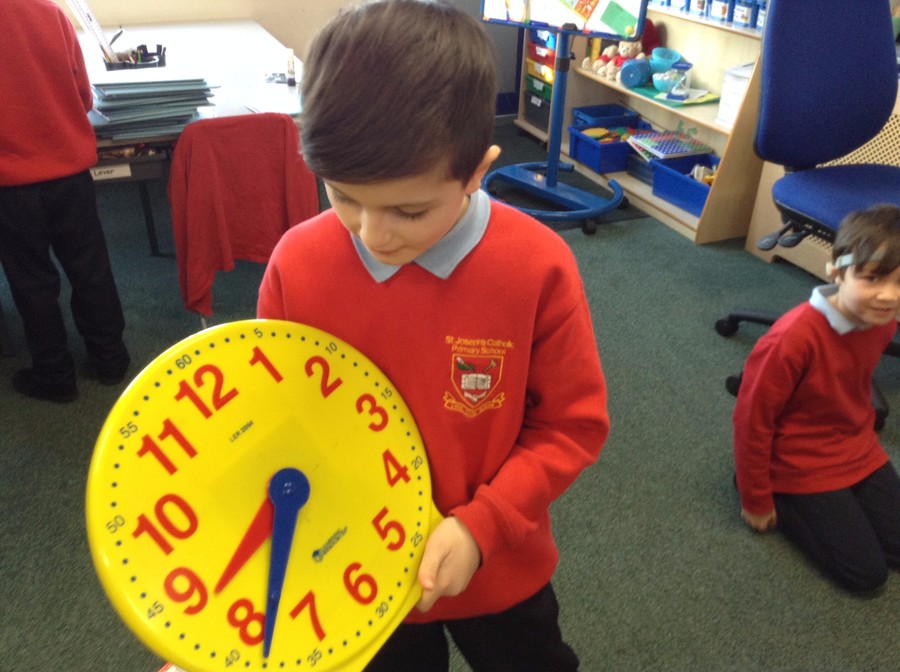 Community Week
We have had a busy week learning about the role of governors in our school. Look out for our display that will be up in school very soon! We also enjoyed entertaining our Grandparents after their special Mass on Thursday. We know that we are a part of lots of different communities and recognise that we need to work together, following Jesus' example, if we want to get along.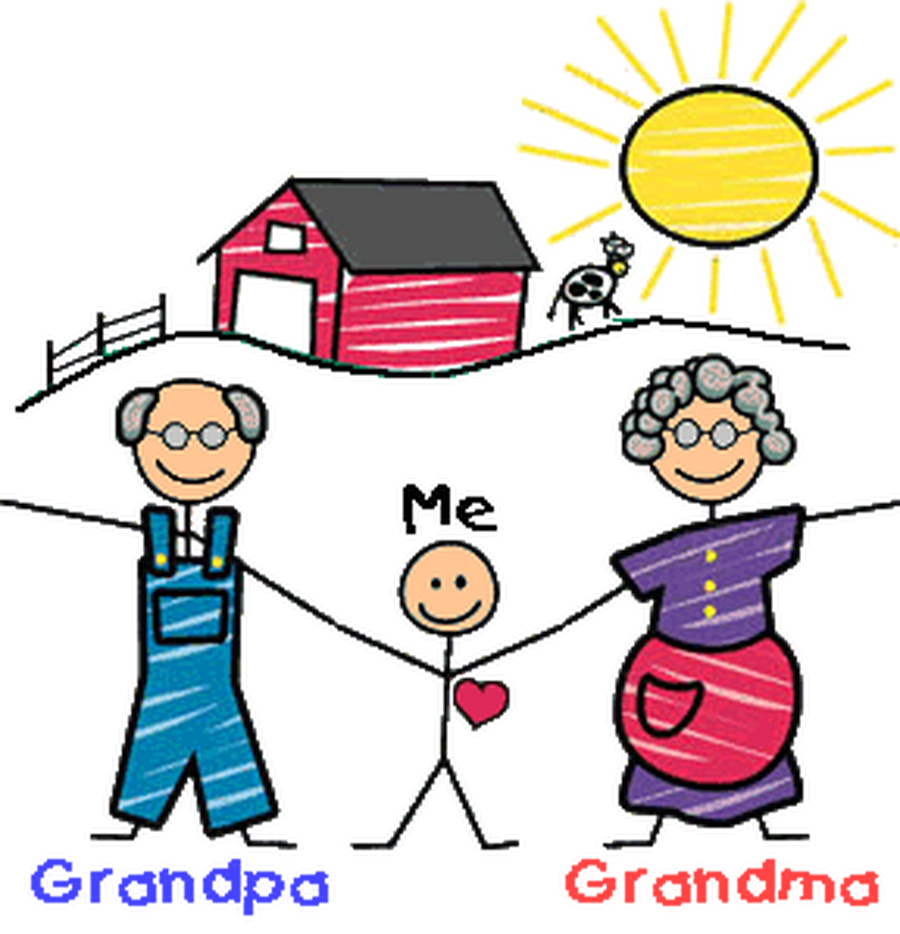 Clapham and Ingleborough Hall

As part of our Geography topic we had a super day out to Clapham and Ingleborough Hall. We compared Clapham to Bingley and went orienteering in the grounds of Ingleborough. We had a great day and the weather was very kind to us!

Willow Sculptures
Thank you to the parents who came in and made Willow Sculptures with us to end our project on Andy Goldsworthy. We had lots of fun. Please take a look at our work as you come up the school drive.

Prayer Sponsor Mass

We had a lovely Mass in school for our prayer sponsors. We gave them prayer cards and thanked them for supporting us. We even enjoyed refreshments with them after Mass.

Road Safety

We were visited by members of West Yorkshire Police and Bradford Road Safety team to talk to us all about how to stay safe on the roads. Then we wrote some postcards for our parents reminding them how to park safely around school too. Some of us even went out with the police to hand out leaflets and give reminders to those not parking considerately!

Autumn 2
Welcome back! We've another really busy half term. Don't forget the Enrolment Mass for the First Sacraments on Saturday 12th November at 6pm. The children will be enrolled on the programme and presented to the Parish. Everyone will be keeping the children in their prayers over the next few months.

Parent Consultation Evenings are on Tuesday 15th and Thursday 17th November. Please do come along to have a look at your child's work and to chat about how they have settled in to the new Key Stage.
Click here to view our curriculum information for Autumn 2 2016.
Winners

Congratulations to our Head Teacher Award winners and to our St Joseph's Got Talent winners for 2016!

Christmas Lunch

We really enjoyed our Christmas lunch. Yum yum!

Carol Concert

We have worked very hard with Mr Rhodes this half term practising our songs for a wonderful Carol Concert that was enjoyed by everyone!

Elf Hats

In our English lessons we have been looking at what make instructions really clear. We tested some out and then improved them.
Beetle Drive

During Advent, we invited members of the parish in for a game of Beetle Drive. It was great fun!

Recycling Assembly

Great loud voices and an important message given out in our assembly today! Well done everyone.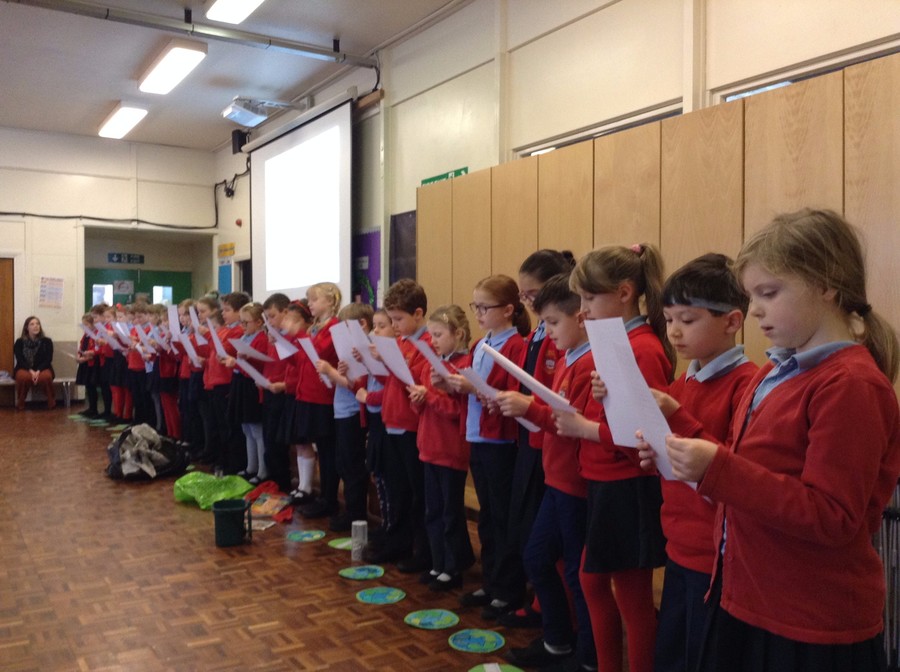 Testing Strength

We have been working on our investigation skills this half term and have been looking at the strength of different papers to see if our predictions were correct.

Nature Sculptures

Inspired by the work of Andy Goldsworthy, we have been creating our own sculptures.

Homophones

We have been having fun learning about different spellings of words that sound the same.

Enrolment Mass

We have now all been enrolled on the Parish Sacramental Programme and will continue to wear our wooden crosses every time we go to Mass.

Healthy Living Week

This week is Healthy Living Week and we have had our annual trip to the Life Caravan as well as a great basketball session with a coach. We have continued to talk about the work we did in both Science and Geography last half term about healthy lifestyles and how we look after our bodies.
From Trash to Treasure

We have been thinking a lot about the importance of recycling, reducing and re-using items to help us look after God's World. We really enjoyed getting creative with ring pulls and making our designs this week.

Autumn 1
Welcome back! We have got a very busy start to the year. Please join us as we lead the Welcome Mass on Thursday 8th September at 9:30 in school, then come along to our 'meet the teacher' session after school on Tuesday 13th to find out about rules and routines in Year 3.
Click here to view our curriculum information for Autumn 1 2016.
If you missed our 'meet the teacher' night then you can see the powerpoint here.
Disco Divas

Thank you Parents and Friends for organising this great night for us.

Act of Worship

We led the school in the First Luminous Mystery - John baptises Jesus.

Baptism Role Play

We went over to Church to role play a Baptism. When we got back to school we had a party to celebrate! Thank you Fr Sean for doing this for us. We learnt a lot!

Skeletons
We have been having lots of fun learning more about our amazing bodies and how they work. We really enjoyed the activities on bones of the skeleton. See if you can impress your parents by singing along at home with this song.
Letter Writing
We have been writing letters during our English lessons and enjoyed taking our letters to the post box. We even got to see the postman collect our letters in his red van as we were walking back to school.
Thank you Postman Pat!
Parish Visitors
We have been very lucky this week having lots of visitors from the parish coming in to speak to us about their roles. They work very hard to keep our parish running. Thank you for giving up your time to come in and see us as well as doing such a great job at church.
Food Groups
We have started to look at different food groups in our science lessons. You can use the following websites to play the games we looked at in class.
Class Governor
Fr Sean is our class governor this year. He came in to see us and answer some of the questions we had come up with for him. We learnt lots about his role in Church and about the things he likes to do. This also helped us with our RE work about people in our parish community. It was great fun finding out some surprising facts! Thank you Fr Sean for coming in to see us.
Poetry Assembly
We have been looking at performance poetry across school and we came together to share our performances. We shared the poem 'Supply Teacher' by Gervase Phinn. We enjoyed coming up with actions and thinking about how we could use our voices.
Welcome Mass
We started the school year by leading everyone in a Mass. We welcomed all our new children and staff and hope that they will be very happy here at St Joseph's.

Caloo
We have been really excited about starting Key Stage 2 so that we can use the Caloo equipment! Here we are being trained by the Year Six Sports Leaders on how to be safe whilst we play.