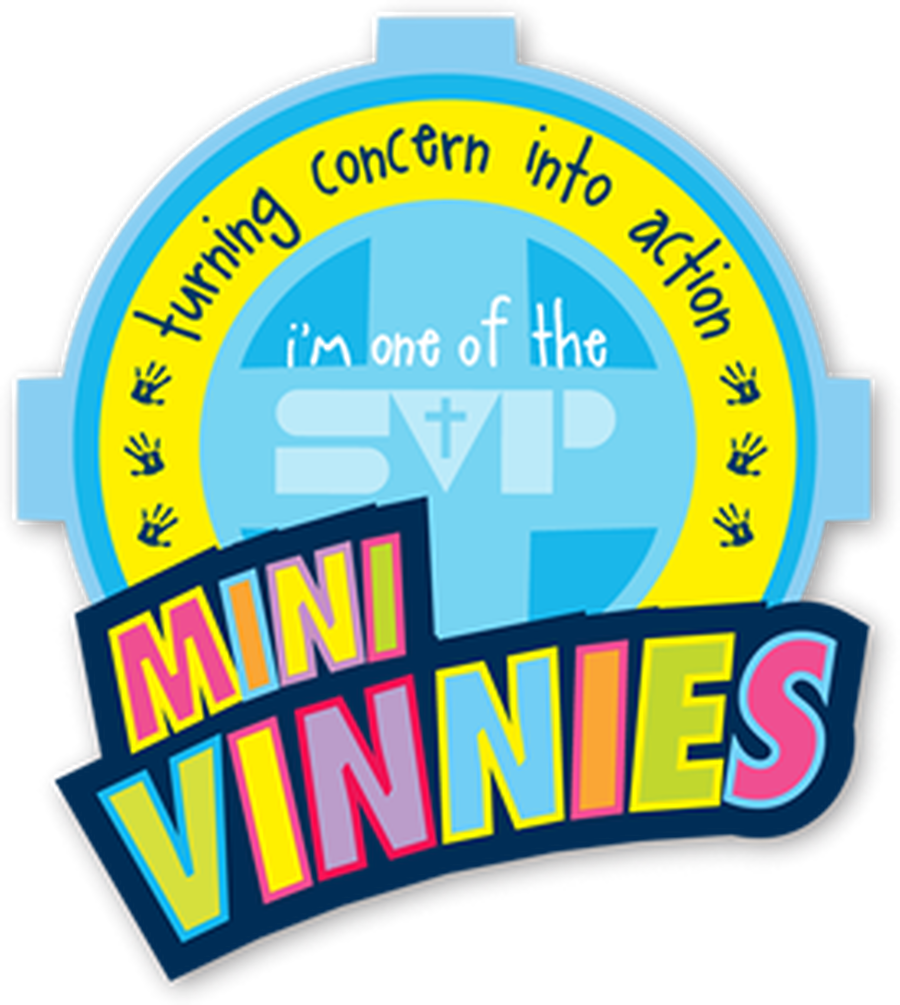 Mini Vinnies
Mini Vinnies are part of the much larger organisation of the SVP. The motto of the Mini Vinnies is 'Turning Concern into Action' and we are really excited about leading this new group at St Joseph's. If you would like to find out more about the Mini Vinnies then why not have a look at their website http://www.minivinnies.org.uk/
If anyone has any ideas or activities that they would like the Mini Vinnies to be involved with then please speak to one of the Mini Vinnies (they'll be wearing their badges) or leave them a message on the notice board.
Charity
During Lent this year, we are supporting our parish Twig group to collect money for Mary's Meals. Mrs Drake came into school to speak to the children about all the good work that Mary's Meals does. Mary's Meals provides one good meal to some of the world's poorest children every school day. Their work is named after Mary, the mother of Jesus, who brought up her own child in poverty. Mary's Meals consists of, respects, and reaches out to people of
all faiths and of none. They feed over 2 million children every single day. The children are more likely to go to school if they get a good meal and are ready to learn.
To support them, every child has been given a box to take home. This can be brought back to school before Easter. Please feel free to fill it with as much spare change as you can! Just £15.90 feeds a child for a whole school year, just 8p per day! Let's see how many children we can help feed!