Religious Education
Subject Leader - Mrs Stephenson
At St Joseph's we are: 'Learning with Jesus, to be the best we can be.'
Our school exists to enable all children and adults to grow towards Christian maturity based on the life and teachings of Jesus as revealed in the Gospels and in the Traditions and Doctrines of the Catholic Church. "Go ye therefore teach all Nations." Matthew 28-29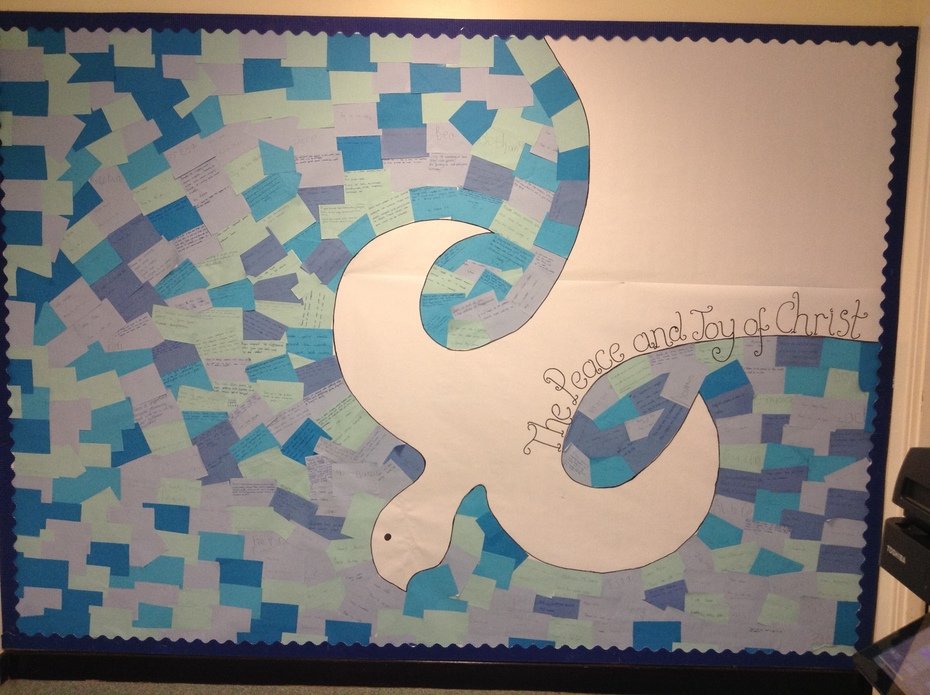 The Catholic Education Service (www.catholiceducationservice.org.uk) states the following:
"Whatever their status... Catholic Schools and Colleges are established to support Catholic parents in their responsibility for the academic, physical, spiritual, moral and religious education of their children in accordance with the teachings of the Church. Catholic Education endeavours to make the person of Jesus Christ known and loved, and to place Him and the teachings of the Catholic Church at the centre of the educational enterprise. In 'placing Christ at the Centre',1 Catholic education seeks to invite all into a life of discipleship within the Body of the Church."
1 Christ at the Centre, Catholic Truth Society, 2nd Edition, 2012
Please read our Religious Education Policy and Collective Worship Policy for more information.
There is more information in the Catholic Life section of the website.
Other Faiths:
As part of our RE curriculum, we learn about other faiths. Throughout the year, another faith will be taught during 1 week, half termly. During these weeks, a whole week's RE teaching time will be spent studying another World Faith (including Judaism and Islam). This will happen at 4 times throughout the year.
We have most recently been learning about Islam; in our lessons and through our guest speaker, an Imam from the local Mosque. We are looking forward to visiting the Mosque soon and developing our learning further.
We have learned that we have lots of beliefs in common, but we do have some differences in our faith and how we practise it. Here is a photo taken from our most recent visit.